eSkills for Jobs campaign
Marco Camisani Calzolari
Imprenditore seriale, docente universitario e scrittore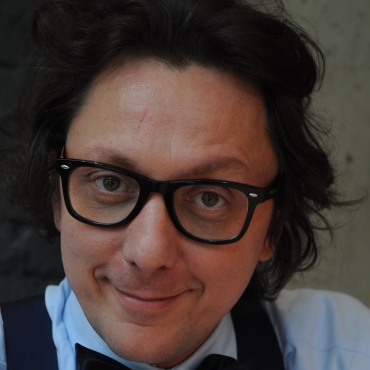 Marco Camisani Calzolari has been involved in the internet sector since 1994, as serial entrepreneur, consultant in digital communication, academic lecturer, digital evangelist, motivational speaker and writer.
Lives in London and he founded several successful companies, both in B2B and B2C areas.
As writer the latest book he authored is "Il Mondo Digitale" (The Digital World) published in Italy by Mondadori, the latest in english was "Escape from Facebook" (
www.escapefromfacebook.com
"Salvation from Facebook, fake clicks, bots and other lies. A survival guide for those who thought that a social network is all it takes to do digital marketing"). He also authored the book "Impresa 4.0 – Marketing e Comunicazione Digitale a 4 Direzioni" with Franco Giacomazzi, published by PEARSON / FINANCIAL TIMES.
He is a contributor to many international magazines, radio and televisions, in digital culture topics.
Affiliated Practictioner Researcher al Centre for Culture Media & Regulation (CCMR).
Lecturer at LCA Business School London.
From 2010 to 2013 was Teaching Professor at IULM university, he taught the course on Corporate Communication and Digital Languages in the Communication, PR and Advertising Faculty. from 2005 he taught Digital Marketing and Communication techniques in university courses and masters at the Università Statale di Milano until 2010.
UK TI (Trade & Investmens – UK Government department) has given him the task of mentoring aspiring entrepreneurs and will also be one of the judges selecting which companies the UK Government will invest capital in to help them get started at the Entrepreneurs Festival. He has been one of the main promoters of the "Digital Agenda" in Italy, promoting and participating actively in a large number of initiatives, including the Digital Advisory Group (promoted by McKinsey and American Chamber of Commerce), initiatives to make aware the political forces on the theme of the Digital; or his own initiatives "Digital Citizens" and "Digitalia", member of the board for Innovation in Tourism set up by the Ministry for Tourism. He is also consultant for Regione Veneto's Digital Agenda.
In UK he is a member of Mensa (the international association for high-IQ individuals), as well as in Italy of AISM (Italian Marketing Association) and IWA (International Web Association) and the board of Associazione Nord-Est Digitale. Member of scientific committee of Fondazione Comunica.